Problem:
Brake Rod and Support Bracket Wear
When brake rods come in contact with support brackets, brake beams and bolsters, wear occurs and costly brake rod replacement or welding repairs are needed.
Solution:
Pennsy's Brake Rod Wear Protectors
The polymer chosen for Pennsy's wear liners has a low coefficient of friction and excellent wear properties.
Pennsy wear protectors are easily applied to brake rods or associated brackets, preventing wear and costly repairs.
Results:
Easy application and easy removal in all weather conditions
Eliminates welding splices
Variety of sizes and lengths are available
Lab and field testing have proven longevity and performanc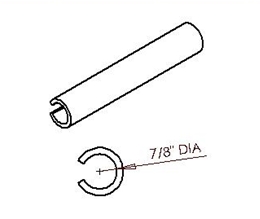 PN2646
25″ Length
Tapered cut both ends
PN2505
27″ Length
Tapered cut one end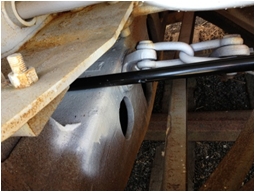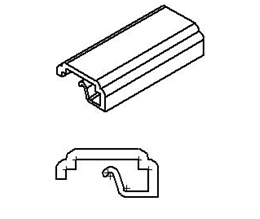 PN1719
Fits 1 1/2″ wide by
1/4″-1/2″ thick
Fits 2″ wide by
1/4″-1/2″ thick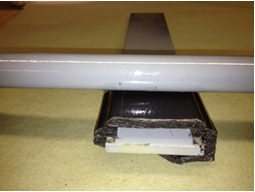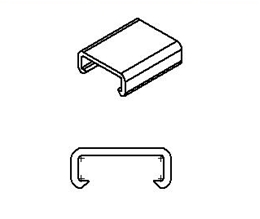 PN2393
Fits 3″ wide by
3/8″ thick
PN2644
Fits 2″ wide by
3/8″-1/2″ thick